DOING BUSINESS WITH US
Enter the section and fill the form to send any request or specific information about having a business partnership with Albachem.
Go to the section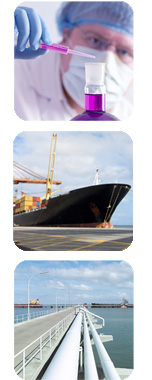 COMPANY
Albachem is a private trading company dealing in chemicals, pretrochemicals and derivative products on the global market.
Albachem is a self-governing medium-size company, which means we are not driven by the strict culture of large corporations who like to set and follow regulated procedures.
This also means we have the ability to offer our customers and suppliers all the advantages of major producers and distributors, with all the flexibility and convenience of an independent operation.
For all our products we can rely on a solid business relationship with large-scale producers, as well as long-term and amicable relationships with other foreign independent trading companies, sharing and exchanging market information and business opportunities.
Maintaining a balanced presence and respect for the market is held in high regard, at the same time we believe in forward thinking and are open to new ideas and business opportunities.


Albachem MI | 20099 Sesto San Giovanni (MI), Italy - Via Timavo, 200 | Phone : +39 02 24416139 albachem.mi@albachem.it